Benzema dropped from France's Euro 2016 squad
Comments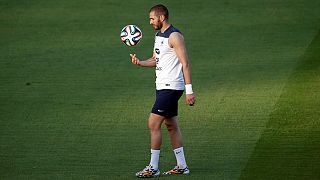 Real Madrid and France striker Karim Benzema will not be going to the Euro 2016 tournament.
The player tweeted he would be missing out ahead of the French Football Federation's official announcement that a ban imposed on Benzema because of an alleged blackmail scandal would remain in place.
Benzema was suspended from the national side in December and an investigation continues into his role in an alleged sex tape extortion involving another French national team player, Mathieu Valbuena.