Belgian police make progress in terror investigations
Comments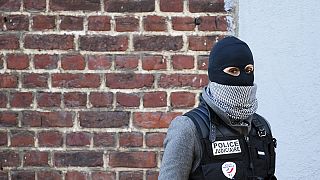 Police in Brussels have arrested three more suspects linked to November's Paris attacks. They were picked up following a house search in the southeren neighbourhood of Uccle.
Prosecutors did not comments on what was found in the house but said the three people detained would appear before a judge on Wednesday (April 13) to decide whether they would be charged.
In the investigation into the March attacks on the Belgium capital, two brothers identified only as Smail F., born 1984 and Ibrahim F., born 1988 have been charged with terrorist offences.
Belgium charges 2, arrests 3 over Brussels attacks https://t.co/n0ZLgIpOk4pic.twitter.com/TX6ingCHxG

— Yahoo News (@YahooNews) April 12, 2016
Thirty two people died in three suicide bombings on Brussels airport and a metro station. The brothers are said to be linked to a suspected safe house in the central Brussels district of Etterbeek used by the bombers before the attacks.
One of those bombers was Khalid El Bakraoui.
Pictures of the apartment have been released and a neighbour confirmed that El Bakraoui had stayed there.
"The guy seemed nice, almost more kind than the average (people). He would always say 'good morning', 'how are you today?', 'It's scary to think after all that's happened he was under our noses."
Three weeks after being struck by the ISIL bombers, Brussels Airport which had only just partially reopened, was once again forced to close briefly on Tuesday. This time it was due to a security alert over a suspect vehicle and industrial action by Belgian air traffic controllers.