Necessary but not sufficient - victims react to French Catholic Church's pledge
Comments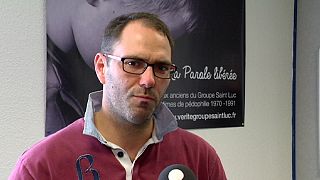 Francois Devaux is president of the association "The Freedom to speak".
Decisions have to be taken to restore confidence
The 37-year-old says he was also a victim of child sex abuse in the Catholic Church in France.
His reaction to news of the bishops' decision is a mixed one.
"These seem to be a number of diverse measures and this suggests a real evolution. We have jumped a few stages but these decisions seem credible and sound. Many things are still missing, though."
Devaux says that dozens of people are coming forward with stories of abuse.
The association has received many emails and letters.
"What I want straightaway is for Cardinal Philippe Barbarin to quit. He has already been in the job 15 days too long; this man must leave the post. As long as he stays in the job, I will not trust him."
Devaux has welcomed news that special groups will be set up to listen to victims.
He says the Church hierarchy did not want to hear his complaints.
"I tried to contact the papal nuncio, I have tried to contact the Vatican at least 5 times. Not one cardinal wanted to speak to me on the telephone, not one. I said to all the secretaries, watch out, this scandal will really traumatise the organisation. Decisions have to be taken to restore confidence. Things can be improved in the course of time but in order for this to be credible, confidence must be restored."