Magnitude 6.6 earthquake hits Afghan and Pakistani capitals
Comments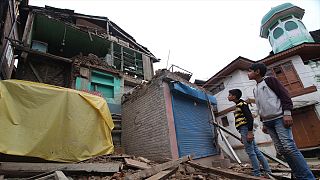 An earthquake with a magnitude of 6.6 hit remote northwestern Pakistan near the Afghan border on Sunday (March 10), shaking buildings in the Afghan and Pakistan capitals, witnesses and the US Geological Survey (USGS) said.
The USGS said the quake was centred near Chitral in Pakistan at a depth of 210 km.
Tremors were also felt in the Indian capital and in Kashmir, witnesses said, forcing residents to leave homes.
There was no immediate word from the Indian meterological centre about the quake.
TV stations said there were no reports of any casualties.