Brussels bombers 'initially planned to target France'
Comments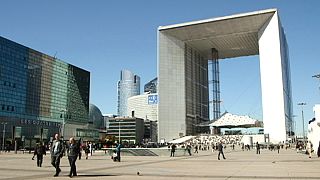 The terrorist group initially had the intention to strike in France again
Initial plan was to attack France
Changed to Brussels when police closed in
Mohammed Abrini and three others charged with terrorism offences
The news
The bombers who attacked Belgium last month had initially been planning to target France.
The Brussels terrorists intended to attack Paris; attack on Brussels was Plan B, say Belgian authorities. In French: https://t.co/fXp4a65US3

— Simon Kuper (@KuperSimon) April 10, 2016
Belgian prosecutors say the surviving suspect from the Brussels bombings has told them the group wanted to attack France for the second time in four months.
They say Mohammed Abrini, who was arrested last Friday, says the arrest of suspect Salah Abdeslam four days before prompted them to act.
They opted to strike closer to home as key members of the group began to be arrested.
The attackers decided to hit targets nearby when investigators began to close in on them.
Abdeslam, suspected of being involved in the Paris attacks, was arrested the Friday before the Brussels bombings.
"Surprised by the speed of progress in the investigation, they took the decision to strike in Brussels," the prosecutor said in a statement.
Brussels bombers 'planing Paris attack' https://t.co/j03FX3vgQdpic.twitter.com/ELrscvFy9l

—

SBS

News (@SBSNews) April 10, 2016
Officials say Abrini has admitted being the man in the hat seen on CCTV at Brussels airport and in the city after the bombings on March 22.
He and three other men were charged with terrorist offences on Saturday.
The Belgian connection
Investigations into the November 13 attacks in Paris showed many of the attackers lived in Belgium.
Key suspects Salah Abdeslam and Mohammed Abrini remained in Brussels for four months after the shootings and bombings, which killed 130 people and injured scores more.
A further 32 died and many more were injured in the airport and metro attacks in Brussels on March 22.
What they are saying
"Numerous elements in the investigation have shown that the terrorist group initially had the intention to strike in France again." – statement from the Belgian federal prosecutor.