Brussels reacts to Belgium arrest of attack suspect Mohamed Abrini
Comments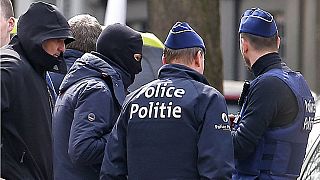 Brussels residents on Saturday applauded the efforts of the Belgium security services after they arrested Mohamed Abrini, the remaining fugitive suspect in the November 13 Paris attacks.
"I hope he [Mohamed Abrini] will be kept in jail longer than 24 hours and that the office of prosecutor will have the possibility to keep him, and charge him," said Brussels resident Andrea Parola. "[I hope] especially he will be able to give answers about what happened either in Paris or Brussels."
"Okay he [Abrini] is one of the leaders, but actually did he participate in the killing?," asked Canadian criminal lawyer Mr Lagious, "Now that has to be proved. What are you going to arrest him for what? That he was a driver?"
"I think this is making Brussels residents and Belgium in general feel safer," said Brussels resident Melanie Sure. "We have to stay confident, by going out and enjoying life."
Abrini was arrested in Belgium on Friday (April 8), after a raid linked to the deadly March 22 Brussels bombings yielded five detentions in all.
Abrini, could be the mysterious "man in the hat" who escaped the double bombing at the Zaventem airport, but federal prosecutors said they still needed further verification.
Another man arrested on Friday, Osama K., alias Naim al Ahmed, was seen with Brussels subway bomber Khalid El Bakraoui just before the March 22 attacks, the prosecutor said.
Osama K. was also filmed by security cameras in the City 2 shopping mall when the bags were bought that were used by the suicide bombers who attacked Brussels Airport the same morning.