Police raid offices of Mossack Fonseca in El Salvador
Comments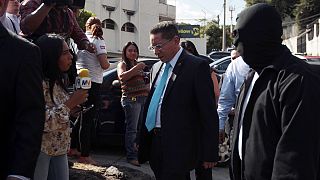 Police in El Salvador have raided the local offices of Mossack Fonseca, the company exposed in the Panama Papers leaks.
Officials said they were looking for evidence of Salvadoran citizens who had accounts with the law firm.
Attorney General of El Salvador Douglas Meléndez said:"I want to ask those people, lawyers and law firms that provide services to these companies, to not make any mistakes. We are going to call them and we are going to request information and we'll meet with them. I hope that they will not make the mistake of hiding any information "
The leak of more than 11 million documents has revealed how the rich and powerful around the world hide their money in tax havens.
The British prime minister was forced to admit he had thousands stored in an offshore account. The head of UEFA and FIFA are also implicated.