Protests over French labour reforms spread to more cities
Comments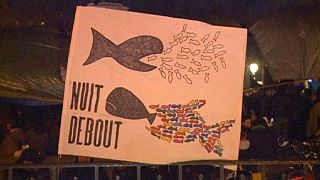 Protests in Paris against against proposed labour reforms have spread to other French cities, including Marseille, Lille, Nantes, Rennes and Strasbourg.
Students and activists have set up camp in the capital's Place de la Republique over the last week. They feel betrayed by their left wing government.
Ministers say the changes are needed in order to bring down unemployment and encourage businesses to start hiring again.