Cameron admits selling shares in father's offshore company
Comments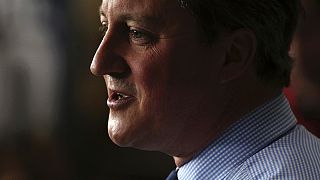 The British Prime Minister David Cameron has said he and his wife did own shares in an offshore trust run by his late father.
Blairmore Holdings was set up in the Bahamas in the 1981 so the company could avoid paying UK tax.
Cameron says he sold the shares in 2010, the year he became prime minister.
On Thursday he told ITV News ''Samantha and I have a joint account. We owned 5000 units in Blairmore Investment Trust, which we sold in January 2010. That was worth something like £30,000. I paid income tax on the dividends''.
Offshore trusts are not illegal under UK law, but the revelation has been embarrassing for the PM who has previously described complex tax avoidance schemes as "morally wrong."
The leak of more than 11 million documents from Panamanian law firm Mossack Fonseca has shown how the rich and powerful use tax havens to hide their wealth.