Belgian prosecutor seeks help in finding Brussels bombing suspect
Comments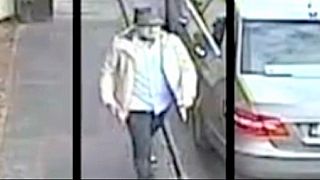 Belgium's federal prosecutor wants help in finding the 'man in the hat' suspect from the attack on Brussels airport.
Officials say he is still on the run.
The suspect was filmed by security cameras leaving the airport just after the bombing.
He then discarded his jacket as he walked for two hours towards central Brussels.
The man was last caught on CCTV some 45 minutes after the attack on Maelbeek metro.
Salah Abdeslam, a key suspect from the Paris attacks in November, is still awaiting extradition to France.
He was arrested on March 18th after a near four-month man hunt.
Belgian investigators want more time to question him about a shootout at an apartment three days earlier
Police say Abdeslam's fingerprints were found there.
"He has still to be heard on another case and the transfer to France will be done within a few of weeks," said Sven Mary, Abdeslam's lawyer.
Abdeslam is understood to to be the only surviving member of the group that killed 130 people in the French capital last year.