The new price of paying for sex in France - hefty fines and classes
Comments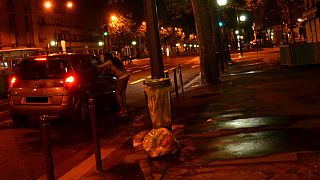 France's lower house of parliament, the National Assembly, has passed a bill that outlaws payment for sex and penalises prostitutes' clients.
The cost of paying for sex
Clients of prostitutes face:
1,500 euro fine for first offence
Up to 3,500 euro fine for repeat offences
Mandatory attendance of classes on the dangers of prostitution
.nytimesworld</a> On the frontpage of FR media: France recognizes as a violence, and criminalizes, the purchase of sex <a href="https://t.co/4MiuGwSLDk">pic.twitter.com/4MiuGwSLDk</a></p>&mdash; CAP international (CAPintl) April 6, 2016
Beyond the criminalisation of prostitutes' clients, the new legislation provides for support for prostitutes and programmes to help them leave the profession.
Prostitution is legal in France, but soliciting in public places, brothels, pimping are all illegal.
France's parliament started debating the bill in 2013. Wednesday's National Assembly vote was the final step towards it becoming law.
The legislation makes France one of the toughest countries in Europe on sex buyers.
Sweden, Norway and Iceland have introduced similar measures that penalise clients of prostitution.
Supporters of the French bill argue that the measures will help combat people trafficking networks and also make prostitutes safer.
Critics, however, argue that the legislation will push prostitution further underground and, in fact, make sex workers more vulnerable.
Loi #prostitution: "Non non non, à la pénalisation!" Les équipes MdM et le LotusBus sur place. #direct aux Invalides pic.twitter.com/wRIWvgXlqh

— Médecins du Monde (@MdM_France) April 6, 2016
Photo Flickr CC Nils Hamerlinck