Pressure grows after leaked "Panama Papers"
Comments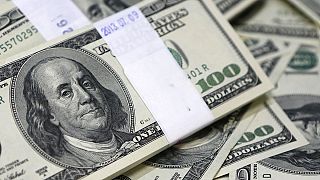 Pressure grows on those named in "Panama Papers"
Governments investigate possible wrongdoing
Mossack Fonseca claims work is `misrepresented'
Offshore industry will adapt
Governments across the world have began investigating possible financial wrongdoing by the rich and powerful after the massive leak of financial data at the Panamanian law firm Mossack Fonseca.
Both public and private figures are now under pressure as well as the offshore industry itself.
Marina Walker Guevara, Deputy Director of the International Consortium of Investigative Journalists (ICIJ) coordinated the year-long investigation into the "Panama Papers". She is sceptical that much will change:
"The offshore world has the characteristic of re-inventing itself very quickly and once a trick is exposed, there are very well paid accountants and lawyers who come up with the next trick. (but) Sooner or later at a time of big data and big collaborations and tenacious journalists working together, it's going to be harder and harder to keep these secrets under wraps."
The reach of the Panama Papers" is extensive. There are 140 politicians, from more than 50 countries connected to offshore companies in 21 tax havens who have come under scrutiny. They also include top executives, celebrities and sports figures as well as heads of state, their associates and in some cases friends and family members.
While holding money in offshore companies is not illegal, journalists who received the leaked documents claim they can provide evidence of wealth hidden for alleged tax evasion.
Law firm Mossack Fonseca says it has been the victim of a limited but successful hack as part of an international campaign against the right to privacy. It's work has also been misrepresented. It has formed more than 250,000 anonymous corporations throughout its history – the vast majority of which have been used for "legitimate purposes".
Why the #PanamaPapers could lead to a great crisis for capitalism https://t.co/52sjwd6BSC via TIMEBusiness</a></p>&mdash; Michael Nelson (MikeNelson) April 5, 2016