Panama Papers: biggest leak in history published by German newspaper
Comments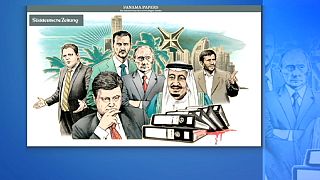 Details are emerging from a giant leak of confidential documents: the so-called Panama Papers.
Eleven million records expose the offshore holdings of some 140 politicians from more than fifty countries.
The information in the leak covers associates of the Russian president, current and former leaders including prime ministers of Iceland and Pakistan, the president of Ukraine, and the king of Saudi Arabia.
Professional athletes, FIFA officials, fraudsters and drug smugglers have all had their financial dealings leaked.
German newspaper Süddeutsche Zeitung has posted the eleven million documents from a Panamanian law firm online. The paper says they provide "rare insights into a world that can only exist in the shadows."