Vatican probes funding for cardinal's luxury apartment
Comments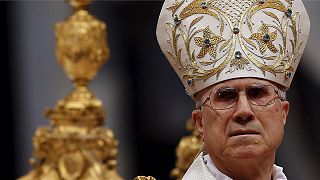 The Vatican says it is investigating claims that money meant for a children's hospital was used to refurbish the luxury apartment of a high-ranking cardinal.
A lawyer for Cardinal Tarcisio Bertone, who is not being personally investigated, said the cardinal never asked for or authorised any payment from the hospital foundation in relation to his residence.
The probe is focusing on the former manager of the hospital and its ex-treasurer.
According to an article in L'Espresso magazine, the work on the cardinal's apartment cost about 400-thousand euros.
The author of the piece published a book last year alleging that money meant for sick children had been spent on Bertone's flat.
In another case involving the hospital, Italian media have reported that 30 million euros of state funds destined for the hospital was diverted to save a different Church-owned institution.