Europeans say 'no' to Brexit, suggests new French poll
Comments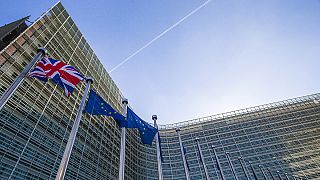 The majority of Europeans and Brits questioned in a new survey are opposed to Brexit according to pollster Odoxa.
Of more than 4,000 people asked across the UK, France, Spain, Germany and Italy, 62 percent said they wanted the UK to remain in the European Union.
UK 55 percent against Brexit
France 54 percent
Spain 76 percent
Germany 65 percent
Italy 67 percent
French media outlets Le Parisien/Aujourd'hui and France Info commissioned the Internet-based survey.
According to them, the question of "will they/won't they?" is the major economic event of the coming months for 7 out of 10 French people surveyed.