Payback time for Jacob Zuma as court rules on home improvement row
Comments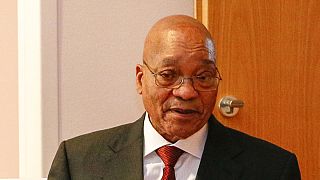 South African President Jacob Zuma has been ordered to pay back some of the milions he spent in state cash upgrading his private home.
In a stinging rebuke, the country's top court ruled that he had breached the constitution by failing to comply with an earlier judgement calling for repayments.
Money spent on non-security aspects of the upgrade must now be reimbursed.
"The national treasury must determine the reasonable costs of those measures implemented by the department of public works at the president's Nkandla homestead that do not relate to security, namely the visitors' centre, the amphitheatre, the cattle kraal, the chicken run and the swimming pool, only," Chief Justice Mogoeng Mogoeng said as the 11-judge constitutional court announced its unanimous ruling.
It is unclear how much of the $16 million of state money spent on the upgrades will have to be repaid.
The row over improvements to the sprawling, rural residence in KwaZulu-Natal is the latest in a string of scandals.
for President Zuma, 73, whose office says he respects the ruling and will determine the appropriate action in due course.
The opposition knows exactly what it wants – Jacob Zuma to be impeached. That however seems unlikely, given the support he enjoys within the ruling ANC.
Zuma faces impeachment bid as top court rules he broke constitution in residence scandal https://t.co/nDdGb1AX1Xpic.twitter.com/2E4qBcdv7T

— Telegraph News (@TelegraphNews) 31 mars 2016