Moqtada al-Sadr gives green light to proposed Iraqi cabinet reshuffle
Comments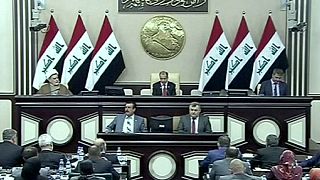 Iraq's Prime Minister Haider al-Abadi has presented a new cabinet to parliament, just in time for the March 31 deadline.
Parliament will vote on the proposal on Saturday (April 2), according to state television.
Iraqi media report no major positions will change hands, although the cabinet will be reduced to from 24 to 16 ministers, if the plan is given the go-ahead.
For security reasons, the current Interior and Defence Ministers would remain in their posts, reports suggest.
Moqtada al-Sadr
Supporters of Shi'ite cleric Moqtada al-Sadr had been calling for government reforms for more than a month and have been staging a sit-in outside the fortified Green Zone for over a week.
Following al-Abadi's announcement, Sadr urged his followers to end an almost-two-week sit-in outside the fortified Green Zone.
Sadr had been protesting inside the government district since March 27. He has consistently pushed the prime minister to tackle corruption and form a technocratic government and described his proposed cabinet lineup as "courageous."
However, al-Abadi has so far struggled to convince leaders from his political bloc to resign from their posts.