Italy: Industry Minister Guidi quits over conflict of interest claims
Comments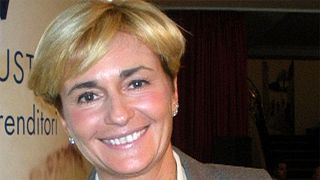 Italy's Industry Minister Federica Guidi has quit over allegations of a conflict of interest after her partner was put under investigation for influence peddling.
Phone-tapped conversations released by the police appeared to show the minister assuring her partner, businessman Gianluca Gemelli, that the government would amend legislation that could help his business activities.
He runs companies in the oil sector.
In her resignation letter, the minister denied any wrongdoing but said it was necessary for political reasons to step down.