Ice age given green light: Fukushima activates barrier for radioactive water
Comments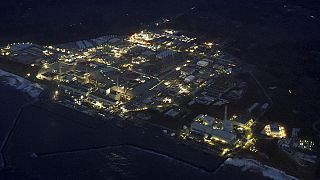 An underground ice wall has been activated around Japan's Fukushima nuclear reactors, five years after a deadly earthquake and tsunami wreaked nationwide havoc.
The aim of the barrier is to contain spills of radioactive water leaking into the Pacific Ocean.
According to Tokyo Electric Power Co. (TEPCO), the plant's operator, a cooling liquid will be passed through underground pipes to freeze the ground and create a wall around the four reactors damaged in the 2011 disaster.
NRA approves #TEPCO's plan to freeze underground walls of soil at #Fukushima plant - https://t.co/2icgO8cIQopic.twitter.com/3lpRqPAH9j

— The Mainichi (@themainichi) March 30, 2016
Japan's Nuclear Regulation Agency (NRA) finally gave the green light after more than two years analysing the safety of the 270 million-euro project.
The first phase of the "wall" flanks the west of the plant and is expected to take a month and a half to become operational.
Stage two will cover the north and south sides of the plant, protecting around 95 percent of the total perimetre.
Its launch comes in the same week the Fukushima District Public Prosecutor's Office announced it will not indict TEPCO for breaking an environmental law by allowing contaminated water to be discharged into the sea.