Hungary mourns the loss of one its most prominent writers
Comments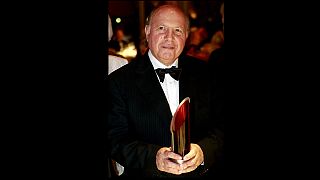 Hungary is in mourning after the loss of one of its most prominent writers.
Auschwitz survivor Imre Kertesz died at his home in Budapest after a long illness.
Imre Kertész has died. A Holocaust survivor who revisited his experiences in his writing: https://t.co/mEHDlXVrHDpic.twitter.com/ENPWHidyLL

— The Nobel Prize (@NobelPrize) March 31, 2016
The 86-year-old became the first Hungarian national to be awarded the Nobel Prize for literature in 2002.
The judges said his work portrayed the Nazi death camps as the "ultimate truth" about how low human beings can fall.
"I'm a controversial writer. It doesn't matter whether I get the Nobel Prize or a refusal letter from a book publisher. It doesn't matter. I would have still written the novel anyway." Kertesz told reporters.
Sad to learn passing of Imre #Kertész, witness of the lowest point of humanity, tireless defender of #literature and #NobelPrize laureate

— Martin Schulz (@MartinSchulz) March 31, 2016
Born in Budapest in in 1929, Kertesz was interned in the camps at Auschwitz and Buchenwald.
His novel "Fatelessness" is a semi-autobiographical account of his experiences during and after the war.