FBI 'ready to unlock' another iPhone in separate case
Comments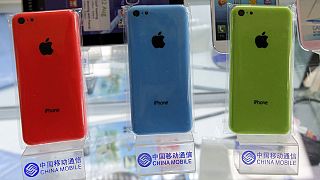 Just days after unlocking the iPhone belonging to San Bernardino killer Syed Farook, the FBI has reportedly agreed to do the same for police in Arkansas in a separate criminal case.
It is said to involve two teenagers accused of killing a couple.
Such a move would raise fresh questions following the legal dispute between the US government and Apple over whether authorities should have access to encrypted phone data.
FBI agrees to help Arkansas prosecutors open iPhone after hack of San Bernardino device https://t.co/WfjGxq5Su5pic.twitter.com/NLNgqeG1g2

— Los Angeles Times (@latimes) 31 mars 2016