US: Georgia governor vetoes controversial 'religious freedom' bill
Comments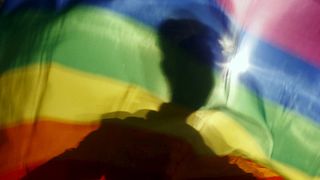 A US state governor is vowing to block a controversial, so-called religious freedom bill.
Under it, no pastor in Georgia can be forced to perform a same-sex wedding. Additionally, faith-based groups cannot be forced to recruit or retain a worker whose beliefs go against those of the organisation.
The bill has been passed by the Republican-controlled state legislature.
Critics include Hollywood stars and industry giants such as Walt Disney and Coca Cola.
The Republican governor, Nathan Deal, denies he has been bullied into his decision.
"For those in the religious community, some of whom have resorted to insults that question my convictions and my character, and to those within the business community, some of whom, not all by any stretch, have resorted to threats of withdrawing jobs from our state, they should know I do not respond very well to insults or threats," he said.
Similar bills sparked controversy in Indiana and Arkansas last year too.
Meanwhile, in North Carolina, another new law is also sparking controversy.
Legal action is being taken against a measure which bars transgender people from choosing toilets consistent with their gender identity.
Opponents are suing the state, arguing the measure is unconstitutional and should be blocked by the federal court.