Egypt 'identifies' gang who killed Italian student Giulio Regeni
Comments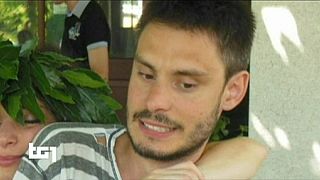 Egypt claims it has identified the criminal gang which killed Italian student Giulio Regeni.
The interior ministry in Cairo says its security forces recovered the student's bag and passport and killed some gang members in a raid.
It says the gang specialised in posing as policemen and abducting foreigners.
Regeni's body was found earlier this year by a roadside near Cairo a week after he went missing. There were indications that he had been tortured.
Italian investigators have reacted sceptically to Egypt's claims.
Egypt strongly denies allegations by human rights groups that its security services were responsible for Regeni's death.