Belgium ups security at nuclear plants following Brussels bombings
Comments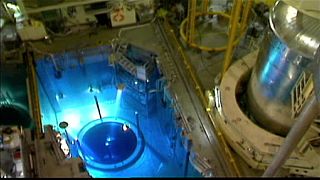 Security has been stepped up at nuclear plants around Belgium amid fears they could be the next target after the Brussels attacks.
The alert follows the discovery of secret footage of a senior Belgian nuclear official, in the Belgian flat of one of the suspects linked to the Paris terror attacks.
It's understood to have contained dozens of hours of covert footage of an unnamed director of the Belgian nuclear research and developement programme.
Increased security measures include more surveillance and the checking of vehicles by police and the army.
Non-essential staff at the Doel and Tihange plants have been sent home
although key staff will remain in order to ensure the plants continue to operate. This is because there are concerns that vetting procedures of staff may not be sufficiently rigorous.
It is understood that one of the accused in the Sharia4Belgium trial in Antwerp who is currently fighting in Syria had been a a technician at the Doel plant for three years.