Belgian prosecutor confirms brothers' role in Brussels bombings
Comments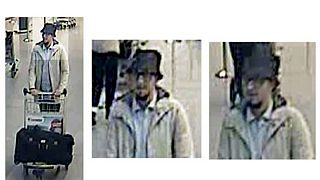 Belgium's federal prosecutor has given more details about the suicide bombings that rocked Brussels on Tuesday.
Frédéric Van Leeuw, speaking at a press conference, confirmed two of the suicide bombers were brothers Khalid and Brahim El Bakraoui.
But he denied earlier reports that police had arrested Najim Laachraoui, named by Belgian media as one of the suspects behind the Brussels Airport bombings.
Van Leeuw put the official death toll at 31 dead and 270 people injured.