Brussels: PM Charles Michel and King Philippe decry 'barbaric' attacks
Comments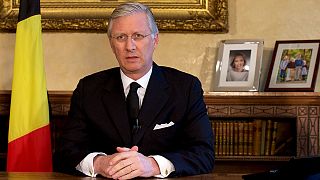 Leaders around the globe have spoken out against the attacks in Brussels. Flags are being flown at half mast throughout Europe in solidarity with Belgium.
Closer to home, it has been no different. Belgian Prime Minister, Charles Michel, and King Philippe have publically labelled the attacks "barbaric," "cowardly" and "odious."
We will defend and protect our values and freedom. We are confronted with a barbaric enemy. But we are determined and united.

— Charles Michel (@CharlesMichel) March 22, 2016
"I would like to say with full force to those who have chosen to support a barbaric enemy of freedom, democracy and fundamental values," said Michel. Adding "to say to them that we will stay united and together, that we will stay fully mobilised. Today's profound sadness will rest in our hearts and stomachs, but with great determination we will act to protect our freedom and our way of life."
I strongly condemn these hateful attacks. Our thoughts go out to the victims and their families. We stand united against terrorism.

— Charles Michel (@CharlesMichel) March 22, 2016
King Philippe vowed Belgians would respond together to the attacks "with firmness, calmness and dignity."
"For all of us, March 22 will never again be a day like any other. Lives have been shattered, there are deep wounds, our whole country shares the suffering. Queen Mathilde and I share your pain, those of you who have lost a loved one or who have been hurt by today's cowardly and odious attacks," he said in a statement.