Mick Jagger makes way for Obama in Cuba
Comments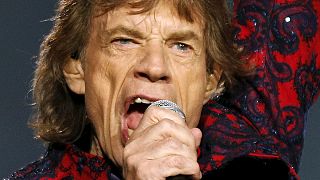 The stage is set but the Rolling Stones' groundbreaking concert in Cuba has been delayed because another big name is arriving there on Sunday – President Obama.
Not wanting to share the limelight, the veteran rockers will now perform a free concert in Havana on Friday.
Proxima parada: La Habana! Nos vemos el viernes próximo, Cuba!https://t.co/7elqgWm0Us#StonesCubapic.twitter.com/9OjYTXW4XT

— The Rolling Stones (@RollingStones) 18 mars 2016
Obama lands on Sunday for a 48-hour visit, 15 months after he reversed more than half a century of US policy on Cuba and started normalising relations with the former Cold War adversary.
President Obama to open a new era in the thorny relationship with Cuba during a history-making trip: https://t.co/3e3Dvf1wAU

— The Associated Press (@AP) 19 mars 2016
The Stones' Latin American tour happened to roughly coincide and the band was at first set to play Havana on Sunday, but organisers then learned of the Obama trip and postponed the show until Friday, the band's production manager said.
"At one point we thought he (Obama) was coming to the show," Dale "Opie" Skjerseth told reporters on Saturday from the outdoor sports complex where the Stones will play.
"He's our opening act," Skjerseth joked.
The Stones added the free show to the end of their Latin American tour, becoming the first major international rock stars to play Cuba.