Voice of "Lady Penelope", Sylvia Anderson dies aged 88
Comments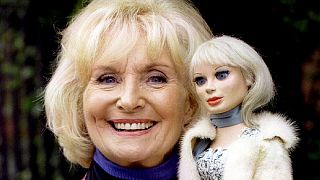 Sylvia Anderson who was famous for being the voice of Lady Penelope in the popular 1960's television show "Thunderbirds" had died aged 88.
Anderson, who co-created the marionette puppet show with her late ex-husband Gerry, also worked on similar projects including Joe 90, Stingray and Captain Scarlet.
Launching on British TV screens in 1965, "Thunderbirds" followed a secret rescue performing organisation and its elegant Lady Penelope character, who was driven around in a Rolls Royce, was modeled on Anderson. The show lasted for just two seasons but has gained a huge following since.
Her former husband Gerry Anderson died in 2012. 
Sylvia Anderson, voice of Thunderbirds' Lady Penelope, dies – https://t.co/GgdRuB2QKl

— Lisa Friedrichs (@LisaFriedrichs_) March 17, 2016