Schools blockaded in France as tensions rise over labour reforms
Comments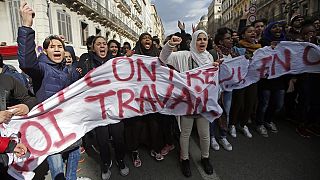 Scores of high schools are blockaded across France as students join demonstrations against controversial labour reforms.
The government is in the middle of fierce debate with unions over plans to overhaul rules about working conditions and hours.
A national day of protest has already taken place.
Students groups complained they were not included in the government negotiations and were then later received by officials.