Cuba reports first Zika case contracted in the country
Comments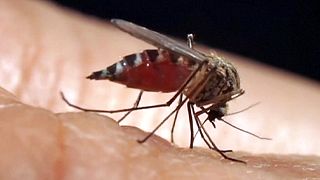 A 21-year-old woman living in Havana has become the first Cuban to contract the Zika virus having never been overseas. Cuba's four previous cases all involved people who had caught the virus while in Venezuela.
Zika, which is carried by mosquitoes has been liked to thousands of birth defects in Brazil that is spreading through Latin America.
The World Health Organisation declared the Zika outbreak an international health emergency on Feb.1, citing a "strongly suspected" relationship between Zika infection in pregnancy and microcephaly, a birth defect marked by an abnormally small head size that can result in developmental problems.
#Cuba reports first case of #Zika contracted in the country, 21-yr-old woman living in Havana had not been overseas pic.twitter.com/dQynpzyUQm

— Alexandra Leistner (@a_leistner) March 16, 2016