Mother Teresa of Calcutta to be made Roman Catholic saint
Comments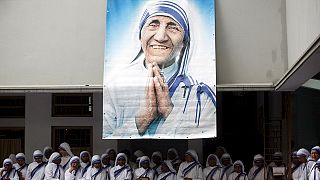 Pope Francis has announced that Mother Teresa of Calcutta, who dedicated her life to helping the poor, will be made at saint of the Roman Catholic Church in September.
He had already cleared away for sainthood for the 1979 Nobel peace laureate, who died in 1997. The ceremony is to take place at the Vatican.
Mother Teresa became an international figure during her lifetime and was beatified in 2003.