America dominates snowboarding world championships in China
Comments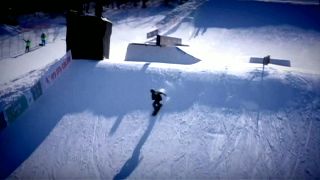 The 2nd edition of the Corona World Championships of Snowboarding has taken place in Yabuli in north-eastern China.
Over 200 riders from 40 nations descended on China's premier winter sports resort to contest the World Championships.
American stars took the top honours again. In the men's slopestyle competition
Brandon Davis won by two points from Canada's Max Parrot, with Norway's Ståle Sandbech a further six points back.
The finals are contested over three runs, and the weather was perfect, even if the crowds were missing for such a relatively new sport.
In the women's competition the reigning world champion Spencer O'Brien missed out on a medals place, the title going to Jamie Anderson. Finland's Enni Rukajarvi
took silver, while another American, Julia Marino came from nowhere with a stunning third run to claim bronze.