Eight dead in Thailand after bank fire system malfunctions
Comments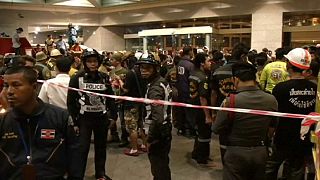 Eight people have died in Thailand after an accident during repairs to a fire system in a bank.
Authorities say a fire retardant chemical appears to have been accidently released at the headquarters of the Siam Commercial bank in Bangkok.
The bank said an earlier report of an explosion was incorrect.