At least 16 dead in Ivory Coast beach shooting
Comments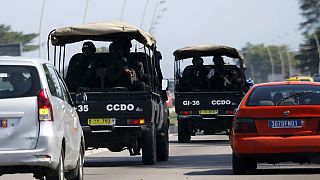 At least 16 people including four Europeans were killed on Sunday after gunmen opened fire at a beach resort in Ivory Coast, according to a police source.
Ivorian President Alassane Ouattara has confirmed that the dead include fourteen civilians and two soldiers and said that in total there were six gunmen who opened fire on the beach.
The north African branch of al-Qaeda has claimed responsibility for the attack.
It happened at the Etoile du Sud complex in Grand Bassam, a resort popular with Western tourists, some 40 kilometres east of the country's main city, Abidjan.
Local reports also suggest the assailants were masked and carried grenades.
SA PANHOO SA PANHOOOHEEEALLAHQUEDIEUNOUSGARDE

Posted by Souleymane Kamagate on Sunday, March 13, 2016
Sunday's shooting comes nearly two months after Islamist fighters killed dozens of people in a hotel and café frequented by foreigners in neighbouring Burkina Faso's capital Ouagadougou, raising concern that the reach of militancy in West Africa is spreading.
French president François Hollande called the shooting a "cowardly attack" and promised to lend the Ivory Coast logistical support and military intelligence.