Record-breaking astronaut Scott Kelly to retire
Comments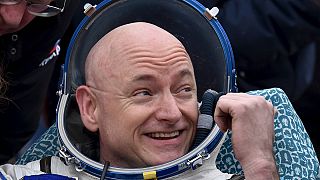 Record-holding astronaut Scott Kelly is to retire from NASA on April 1, the agency reports.
The American made history after spending almost a year on the International Space Station.
He currently holds the national record for the most time spent in Space.
Kelly says he will focus on research linked to his time above Earth.