France warns Britain of migrant influx after EU exit
Comments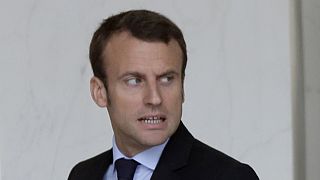 France has warned Britain that it will let thousands of migrants head to its shores if the country opts to leave the European Union.
In an interview with the Financial Times, French Economy Minister Emmanuel Macron said a Brexit would affect a deal which allows Britain to maintain border controls in France.
His view echoes recent comments by British Prime Minister David Cameron that a migrant camp in Calais known as the "Jungle" could move to southern England if Britain leaves the EU.
Thousands of migrants fleeing war and poverty have converged on the French port over the past year.
But, with Cameron meeting today French President Francois Hollande to discuss security and migration, opponents of EU membership say Macron's comments are part of a carefully orchestrated campaign by London and Paris to scare British voters into supporting the status quo.