Mali: 'Irreparable cultural damage' caused by Ahmad Al-Mahdi Al-Faqi - ICC
Comments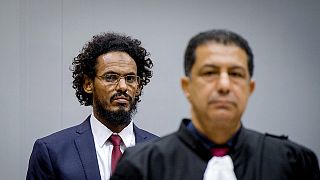 The destruction of religious sites in the ancient Malian city of Timbuktu has caused irreparable damage to Africa's cultural heritage, prosecutors at the International Criminal Court have argued.
The accusations came at the trial of Ahmad Al-Mahdi Al-Faqi, who is being charged in connection with attacks on nine mausoleums and mosques.
ICC Chief Prosecutor Fatou Bensouda told the court:
"The charges we have brought against Ahmad Al-Mahdi Al-Faqi involve most serious crimes. They are about the destruction of irreplaceable historic monuments and they are about a callous assault on the dignity and identity of entire populations and their religion and historical roots."
Al-Faqi, an ethnic Tuareg, is said to belong to Ansar Dine, a militant group with ties to Al Qaeda. He is the first person the court is charging with destroying antiquities.
ICC unveils war crimes charge over 'callous' Timbuktu attack in 2012 https://t.co/vbh3BzcRAG#Timbuktupic.twitter.com/rxCFY40IwI

— AFP news agency (@AFP) March 1, 2016
The ICC has been looking into happenings in Mali since Tuareg rebels seized part of the north of the country in 2012 and imposed a strict interpretation of Islamic law. Government troops pushed them back a year later.