BBC under fire over handling of Jimmy Savile sex abuse scandal
Comments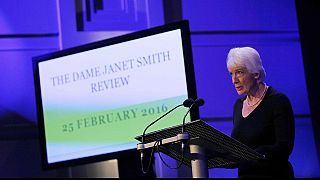 The BBC has come in for strong criticism over its handling of allegations against one of its late stars, Jimmy Savile, accused after his death of being a prolific sex offender.
A report by a former judge said there was a culture of staff being too afraid to voice their concerns about Savile's behaviour.
However, the report concluded there was no evidence of a cover-up by Britain's public broadcaster.
Some victims have rejected the report by former Appeal Court judge Janet Smith as a whitewash, however.
Savile was accused by police of abusing scores of victims, mostly young girls.
The entertainer died in 2011 at the age of 84.