Cuba's Ramon Castro dies, aged 91
Comments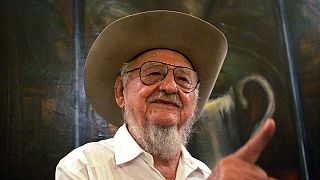 The older brother of former Cuban leader Fidel Castro and current President Raul has died.
Ramon Castro, 91, preferred tending crops and livestock to the political life of his brothers and had kept a low profile in recent years.
He often worked as a consultant for the government ministries of agriculture and sugar.
In the early 1960s, he oversaw sugar production in eastern Cuba, where he helped increase output.