Belgium turns back migrants and refugees at border with France
Comments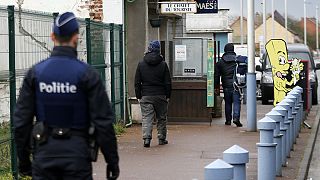 Migrants and refugees arriving at the Belgian town of La Panne, on the border with France, on Wednesday were being turned back by police.
Belgium has this week reintroduced border controls – fearing a potential influx of UK-bound migrants, amid French plans to evict thousands of people from the camp known as 'The Jungle' near Calais.
Up to 290 Belgian police officers have been deployed at crossings with France. The Belgian government has said the controls will last as long as necessary.
The move is the latest blow to free travel in Europe's Shengen Zone. An increasing number of EU member states have been tightening border controls as part of efforts to address the migration crisis.