Friend or foe: UK raises concerns over Syrian Kurdish militia
Comments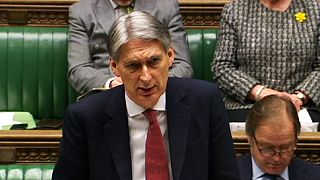 For the West, Kurdish fighters are widely considered precious allies in the fight against ISIL.
Yet in Britain's House of Commons on Tuesday, Foreign Secretary Philip Hammond raised concerns about the company he fears some may have started to keep.
"What we have seen over the last weeks is very disturbing evidence of coordination between Syrian Kurdish forces, the Syrian regime and the Russian air force which are making us distinctly uneasy about the Kurds' role in all of this," Hammond said.
For Turkish Prime Minister Ahmet Davutoglu, claims of collaboration by Syrian Kurdish YPG militia go much further.
He told members of parliament from his ruling AK party that:
"A clear game is being played in northern Syria," accusing Russia, the Assad regime, ISIL and the YPG of joining hands with the intention of creating a "terror organisation on Turkey's southern border".
"We are aware of all these games aimed at making Turkey a country that shares a border with a terrorist organisation and we won't allow them," he said.
#Turkey to not allow terror zone near border with #Syriahttps://t.co/DzqVrAH4yRpic.twitter.com/8oVDQoIJtn

— ANADOLU AGENCY (ENG) (@anadoluagency) 23 Février 2016
Advances by US-backed Syrian Kurdish fighters, making the most of Russian air strikes to seize land near Turkey's border, have infuriated Ankara, which sees them as terrorists.
It has been shelling YPG positions, saying it is responding to cross-border fire.