Filmmaker Spike Lee to stay away from Oscars over ongoing diversity row
Comments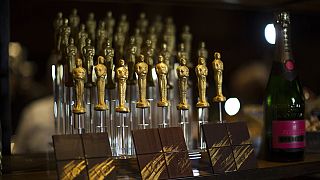 In Hollywood they preparing for the Oscars – the movie industry's biggest night. But how much is all the work papering over the cracks of a world famous institution weakened by the ongoing row over the lack of diversity.
Filmmaker Spike Lee, winner of an honourary Oscar won't be there taking in a ball game instead. His wife will also be absent. He stopped short of using the word "boycott" but his sentiments are shared by many stars though not everyone thinks staying away is the best form of protest, a point made by Gil Robertson, co-founder and President of the African American Film Critics Association
"I don't think the right side is boycotting the Oscars. I think the Oscars is a well respected institution in the entertainment community," he said.
But it is not just the Oscars which have a diversity problem. Women, minorities and the LGBT community are vastly under-represented throughout Hollywood failing to reflect the make up of the US population. That's according to a report from the University of Southern California.
"Across the 414 films, television shows and digital series that we evaluated, over 20 percent didn't have one black or African American speaking character. Over 50 percent didn't feature one Asian or Asian American character. Across 11,306 speaking characters, across the entire study, only a third were girls and women and only 229 were LGBT," explained Professor Stacy L Smith, University of Southern California.
Inequality spreads beyond colour and ethnicity. Last year Patricia Arquette, who won an Oscar as best actress in a supporting role pointed the finger at the gap in wages between men and women, another sensitive topic in Hollywood where actors are still paid more than actresses.
"The Academy has been active for the last three, four years about including new and different voices, filmmakers, whether of gender or race or national origin. We felt it was important for the world to know that we are on this," stressed Cheryl Boone Isaacs, President Oscars Academy.
The Academy of Motion Picture Arts and Sciences has promised to double the number of women and representatives from minorities in the organisation by the year 2020.