Watch: Robbers strangle man unconscious during Rolex raid
Comments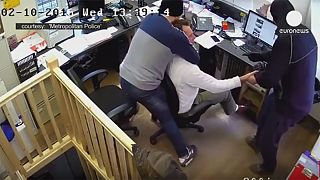 Two robbers wrestled an officer worker to the ground in London and stole his £15,000 (19,411 euro) watch.
The victim, 46, was choked, forcing him to lose consciousness.
The attack happened at a van hire shop in Greenwich, south-east London, on February 10, but police have only just released CCTV footage.
The suspects fled the scene, escaping in a black Peugeot 206.
Police want the public to help trace the suspects. One is described as a 25-30 year-old white male, sporting a 'goatee' beard, while the other is said to be 38-40 years old, white, with a scarred complexion.