Belgian police detain 10 suspected of operating ISIL recruitment ring
Comments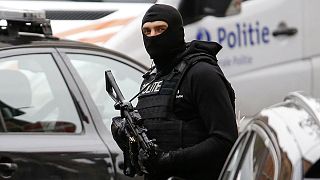 Belgian police have detained 10 people, suspected of operating a recruitment ring for the self-proclaimed Islamic State group.
Nine raids were carried out on homes in and around Brussels at the request of a judge in Liège, who specialises in terrorism-related cases.
Federal prosecutors say computer equipment and mobile phones were seized in the operations around the capital.
"Our investigation points to several persons having left for Syria to join Islamic State," Belgium's federal prosecutors said.
Belgium has one of the highest rates of participation in militant groups, such as ISIL, per capita.
Local media report the inquiry is not linked to the November Paris attacks, which were partly planned in Belgium and following which Belgian police arrested ten people.