Potentially groundbreaking cancer therapy has 'extraordinary' results
Comments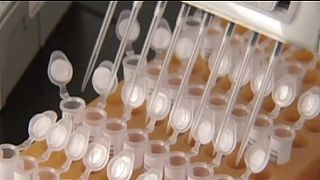 Scientists say tests of a potentially groundbreaking new cancer therapy have had "extraordinary" results.
More than 90 percent of terminally ill Leukemia patients tested have reportedly gone into remission.
The therapy involves taking patients' white blood cells, modifying them and putting them back.
However, the data has not yet been reviewed. Two patients are said to have died during testing after suffering an extreme immune response.
Lead scientist Professor Stanley Riddell labelled the early data "unprecendented".
He told the annual meeting of the American Association for the Advancement of Science that all other treatments had failed in the patients tested and they had only initially been given only two to five months to live.