Iranian FM visit to Brussels heralds better ties with EU
Comments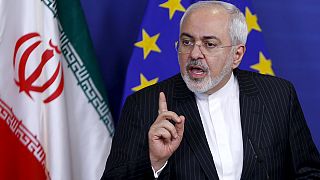 Iranian Foreign Minister Javad Zarif is in Brussels on a mission to broaden ties with Europe. He's set to meet EU Parliament President Martin Schulz and Foreign Policy Chief Federica Mogherini.
Zarif's visit comes after world powers lifted last month crippling sanctions against the Islamic Republic in return for Tehran complying with a deal to curb its nuclear ambitions.
The end of sanctions means more money and prestige for Shi'ite Muslim Iran as it becomes deeply embroiled in the sectarian conflicts of the Middle East, notably in the Syrian civil war where its allies are facing Sunni Muslim rebels.