Skiving worker ordered to pay 27,000 euros to Spanish employer
Comments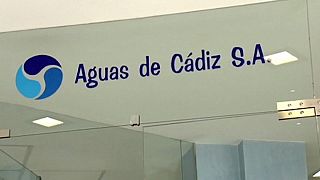 A skiving civil servant has been ordered to pay back nearly 27,000 euros after it was found he was claiming wages for years in which he didn't work at all.
The Spanish water utility worker didn't show up to work for six years and is said to have done "absolutely no work" for three years before he retired.
"It is inconceivable that there has been no control on this matter, that for years a person had not been going to work and there was no control over him. Because he did not attend (work), but yes, he was paid his salary," said Martin Vila, Deputy Mayor of Cadiz.
The lawyer of the accused said his client was under psychological pressure and was seeking therapy to deal with the situation.
"This is an uncomfortable situation for him,to the extent that he has to go see a psychiatrist, no, a psychologist," said the accused's lawyer. "So, he was on medication because he was suffering significant pressure and harassment against him."
The court ruling didn't explain why the worker, who cannot be named under Spanish law, went undetected until his case was discovered six years ago.