MLB's Mejia banned for life for third positive dope test
Comments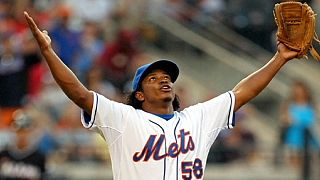 Major League Baseball has baned for life former New York Mets closer Jenrry Mejia after he tested positive a third time for a performance-enhancing substance.
Mejia, 26, tested positive for anabolic steroid Boldenone.
He was in the midst of a 162- game suspension for both Boldenone and Stanozolol, for which he tested positive while serving his original 80-game ban last summer.
The lifetime suspension is the longest drug-related ban MLB has issued.