Clinton, Sanders clash in first one-on-one debate after New Hampshire
Comments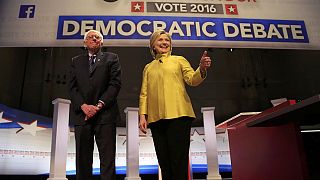 48 hours after the New Hampshire primary, Democratic presidential candidates Hillary Clinton and Bernie Sanders traded sharp but civilized barbs in their second one-on-one debate in Milwaukee, Wisconsin.
It was their first clash since Sanders delivered a 20-point drubbing of Clinton in the nearly all-white New England state and their last before the next contests in much more ethnically diverse states at the end of the month.
Accordingly, both candidates made repeated efforts to show they appreciate economic and social problems afflicting minorities, especially the African-American community in South Carolina, where black voters form a dominant demographic bloc.
"An African-American baby born today stands a one in four chance of ending up in jail," Sanders said. "That is beyond unspeakable."
Sanders also called for reforms in sentencing, and a "radical reform" of a system that he said has turned into a vicious circle that disproportionately siphons African-American males in and out of jail.
Clinton said that under President Barack Obama there had been a "lot of advances" that had helped African-Americans but warned that thanks to social media "we are seeing the dark side of the remaining systemic racism that we have to root out in our society."
She proposed an honest conversation on how to improve the plight of minority communities, building on her former boss's efforts.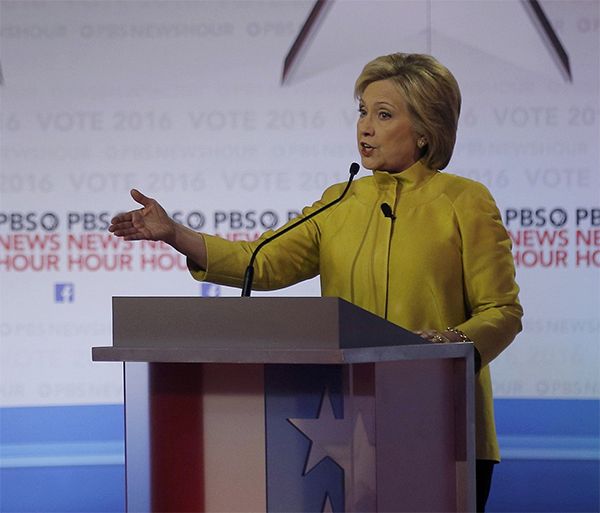 Many observers saw Clinton as more relaxed and confident than in previous debates and, again, in full command of the issues. She even seemed to be getting under Sanders' skin when she called him out on the feasibility of his plans on tuition-free college education and universal health care for all.
Clinton got a big and coveted boost from the political arm of the Congressional Black Caucus just hours before the debate, which her campaign believes will solidify her standing with African-American voters.
Sanders, who also exuded confidence after his smashing New Hampshire win, came across as condescending and belittling of Clinton at points. In one tense moment, Sanders warned, "Secretary Clinton, you are not in the White House yet," earning murmurs and some boos from the audience.
Sanders repeated his accusation that Clinton is too beholden to the Wall Street interests she once represented as a senator from New York, noting her political action committee received millions in donations from Wall Street.
"Let's not insult the intelligence of the American people," he said. "Why in God's name does Wall Street make huge campaign contributions? I guess just for the fun of it, they want to throw money around."
Clinton said the donations did not mean she was in Wall Street's pocket, and noted that President Barack Obama had taken donations from Wall Street during his campaigns.
"When it mattered, he stood up and took on Wall Street," she said.
In the foreign policy part of the debate, Clinton tried to draw attention to Sanders's record and his minimal expertise in foreign policy.
The Clinton campaign had been quick to criticize Sanders for saying in last week's debate in Manchester, New Hampshire, that North Korea was run by "a handful of dictators," rather than the singular Kim Jong-un, and for comparing Iran to Cuba.
Sanders answers in Milwaukee revealed once more that foreign policy was not his first area of expertise, although he seemed to have strengthened the grasp of the issues.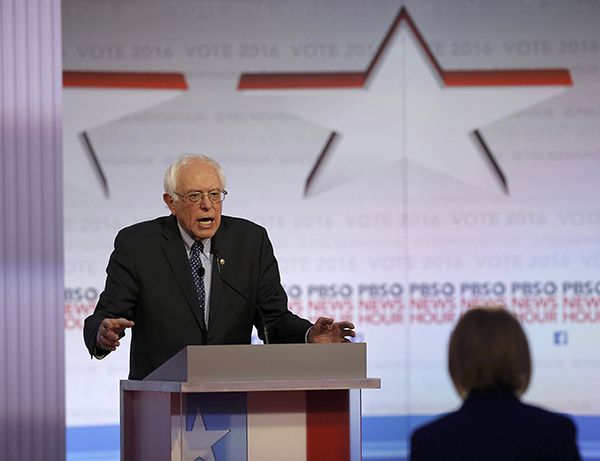 In perhaps the most awkward moments of the debate, Sanders attacked Clinton for her friendship with Henry Kissinger, calling the man "one of the most destructive secretaries of state of the modern history" of the United States.
Sanders blamed Kissinger, 92, who served under Republican presidents Richard Nixon and Gerald Ford in the 1970s, for destabilizing the political situation in Southeast Asian countries and paving the way for the Khmer Rouge's mass killing of three million people in Cambodia.
It was "one of the worst genocides in the history of the world," Sanders said. "So, count me in as somebody who will not be listening to Henry Kissinger."
Clinton, who during the last Democratic primary debate boasted of Kissinger complimenting her time as secretary, shot back: "Well, I know journalists have asked who you do listen to on foreign policy, and we have yet to know who that is."
"Well it ain't Henry Kissinger," Sanders interjected.