Katusha escape ban for two failed dope tests in 12 months
Comments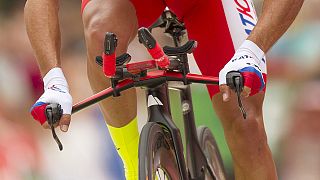 The disciplinary committee of world cycling's governing body UCI has ruled that a suspension for Russian team Katusha was not warranted despite two of its riders failing drugs tests in the space of a year.
The regulations stipulate that a team shall be suspended if two of their riders test for a prohibited substance within a 12-month period.
The commission ruled, however, that the conditions for a suspension had not been met because the first positive test involving Italian Luca Paolini was for cocaine taken on a recreational basis.
Eduard Vorganov became the team's second rider in 12 months to fail an out-of-competition test, although his was for a drug that a helps recovery and protects against stress.